You Decided You Are Interested In Selling Your Diamonds, Now What?
When it comes to selling diamonds in Indianapolis, you should know that their value is determined by what is known as the 4C's of diamonds. The fact is, the standards are not always the same across the board and you are going to receive different offers from different types of buyers.
Ask yourself…
"Do I want to earn the highest amount of money possible, no matter how long it takes?"
Or…
"Do I want to get this done fast and with very little hassle?"
In order to decide which choice is right for you, let's take a closer look at your options.
---
4 Ways To Sell Your Diamonds In Indianapolis
#1 Understanding Consignment Shops And Auctions
Consignment is when a shop sells something for you. In this case, your diamond. Basically, the diamond is still yours until they are able to find a buyer. If they can find someone, you will then owe a fee to the store for making the sale.
Auctions can be a good option if you are willing to take the risk. Even if you have a flawless stone and a certified grading report from the Gemological Institute of America (GIA) there is no guarantee that your diamond will sell.
#2 Policy Explanations: Trade In / Trade Up And Buy-Back
These are only options if you made an arrangement with the original seller when you first bought your diamond. An example may be when buying an engagement ring you make a deal to include the option to trade or resell the ring back to the original seller after a certain period of time.
If you have inherited a family heirloom or need to sell diamonds from an estate sale, neither of these options will work for you.
But that's not all.
In both cases, all terms and conditions are determined at the time of the initial sale and almost always benefit the other party.
#3 Is Direct Retail Worth It?
This method of diamond selling involves internet sites such as Craigslist or eBay. Or, you may decide to sell your diamond to someone you already know.
Warnings About Selling To The Public
First, it can be a huge hassle! What we mean is, it is completely up to you get your diamond evaluated, take photos, place ads, take the time to meet with potential buyers and answer their questions and so on and so on. Some people are cut out for this sort of thing, but many are not.
In addition, you may not get top dollar. Keep in mind, people are shopping on the internet because they don't want to pay full price. You may find someone that is willing to pay just about anything, but more often than not, you will have to settle and accept a lower offer.
Finally, there is a reason people say not to mix business with pleasure. We've seen it before, no matter how close you are with someone, adding money to the mix with family or friends is always risky. If you do choose to deal with an associate or personal friend, we highly recommend getting a diamond evaluation from an independent, 3rd party.
#4 The Pros And Cons Of Selling Your Diamond Directly To A Dealer For Instant Payment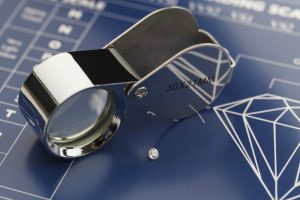 This is by far the least complicated way to sell a diamond and make a profit quickly. You don't have to deal with the hassle of finding a buyer, and the dealer takes care of everything for you. Types of dealers include certified diamond buyers, jewelry stores, pawn shops, and online advertisers.
Basically, you sell your diamond to a dealer and then they will handle all of the following:
Conduct a thorough diamond evaluation
Make any necessary repairs or re-cuts
Handle marketing expenses, if any
Obtain Lab Inspections
Hold the diamond until a new buyer is found
The problem here is that you probably won't receive the personal attention and honest information you may need in order to get the most from your sale. Plus, not all dealers are able to provide the safest environment for you.
Not only that, many pawn shops sell other items so they are not necessarily experts in the diamond industry.
---
There Is Hope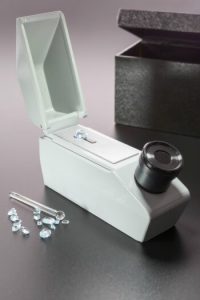 There are some dealers out there that will provide a safe setting and expert knowledge so you can get the best price possible. Take us for example. The main priority of this Indianapolis diamond buyer is the safety and privacy of our clients.
But that's just part of the story.
We specialize in buying natural diamonds directly from the public in Indianapolis. We have over 60+ years of experience, so our diamond evaluations are accurate in accordance with the latest market trends. Unlike a lot of our competitors, we are committed to our process of buying diamonds and we guarantee honesty and integrity in all of our dealings.
In the end, do what you feel is best for you. Whatever you decide, make sure to do your research and understand what you have.
If you found the best offer from someone on the internet, make sure to trust your gut and take all necessary precautions to stay safe. The basic rules apply: don't get in a car with strangers, don't meet them alone, and don't give them your home address.
---
Thank you for reading our very first blog! If you are thinking about selling your diamonds and you are in the Indianapolis area, be sure to check out the GSA Diamonds website.
Stay tuned for our upcoming blog posts where we will examine the top celebrity engagement rings, fraud in the diamond buying world, selling diamonds after a divorce, and so much more!