Celebrity Engagement Rings Guaranteed To Cause Some Relationship Envy
Let's face it, when it comes to engagement rings, celebrities outshine us all.
We may tell ourselves that we wouldn't want such lavish jewelry, but let's be honest here. Who wouldn't want one of these incredible diamonds on their finger?
We are the premier Indianapolis diamond buyers, we've been in this business a long time and seen a lot of amazing diamonds. But even we are stunned at some of these celebrity engagement rings like the one belonging to Kim Kardashian West, that weighs more than 15 carats and cost Kayne West over $1.5 million. Now that's a lot of bling!
And that's not all, GSA Diamonds presents…
The TOP 5 Celebrity Engagement Rings Of All Time
Lady Gaga: When longtime boyfriend of 5 years Taylor Kinney proposed, he made sure the ring he bought was custom made and the right fit for Lady Gaga. Her 15 carat heart shaped engagement ring was designed by the talented Lorraine Schwartz and is estimated to cost $400,000.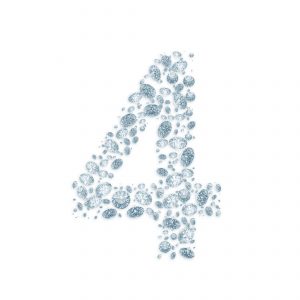 Kate Middleton: When Prince William proposed to Kate Middleton, he gracefully did so by presenting his mother's 18 carat Sapphire ring. Prince Charles bought the ring for the late Princess Diana in 1981 when it was valued at only $30,000. Today, it is valued at $500,000. The Duchess of Cambridge's ring, 14 diamonds around a 12-carat sapphire, is worth three times more than the Queen's, which is runner-up on the list and valued at almost $168,480.
Mariah Carey: When James Packer proposed to Mariah Carey in 2016, her ring was all the buzz. When she finally came out of hiding with the ring on her finger, everyone was stunned at the 35 carat rock! Her ring is valued at more than $7.5 million. That's a pretty penny! Sadly, the wedding was called off, which brings us to the important point that sadly not all marriages work out. But, if you need to sell your diamonds after a divorce, we will be there to help you start the next phase of your life.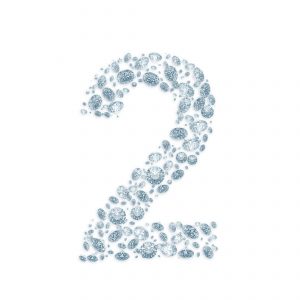 Olivia Wilde: This ring has been called one of the most unique engagement rings to be seen in celebrity history. Her stunning ring features a beautiful centre diamond estimated to be 2 carats. This stone is surrounded by a halo of emeralds totalling 6 carats. While a vintage engagement ring like Olivia Wilde's might be hard to come by, it is a modern masterpiece.
Victoria Beckham: This engagement ring tops the list. Not only does Victoria Beckham have a gorgeous ring but she has 13 of them. Since 1998 she has been upgrading her engagement ring and adding new ones to her collection. Her compilation consists of a variety of colored diamonds, an emerald ring and a 40 carat Sapphire engagement ring. Her collection is valued at more than $15 million.
---
But what does this all mean for you?
Well, whether you have an engagement ring fit for a celebrity or something a bit smaller if you are looking to sell your diamonds then be sure to get in touch with GSA Diamonds, LLC. We make the diamond selling process simple and easy for you.
If you like what you read you'll love our other posts, along with our diamond selling tips from the experts!
One last thing:
Before you get jealous of the engagement rings that many celebrities wear, remember that research has revealed that there is actually a correlation between divorce rates and expensive engagement rings. Just something to think about!
Suggest reading: Discover What Is So Extraordinary About The World's Most Famous Colored Diamonds